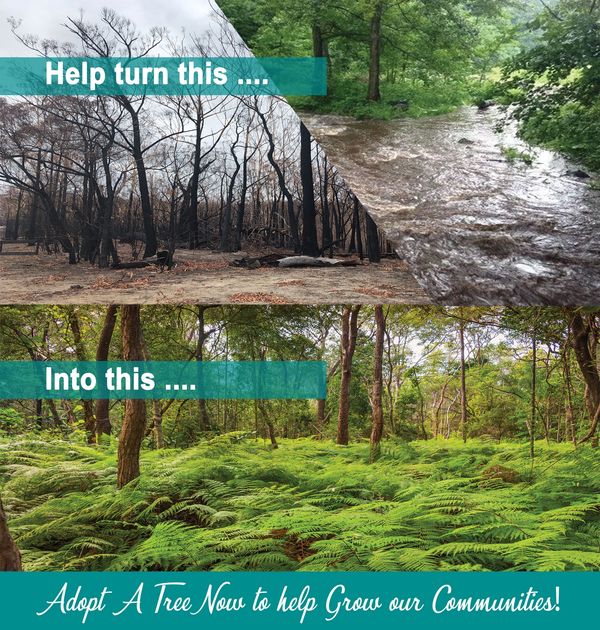 Our Club is supporting Rotary's Adopt-A-Tree Initiative.
Adopted trees will be planted in environmentally impacted areas of NSW & ACT.
The planting areas will be determined by experts, including Landcare and Rotary will organise plantings under their guidance.
Plantings will take place in months such as April/May & September/October.

Local schools & clubs will be contacted, encouraging them to become involved.

A variety of trees and shrubs will be planted to ensure a balance in the local environment, encouraging native birds and fauna also grow and thrive.